The Little Versailles of Languedoc
The Domaine LAVAGNAC proposes a collection of 410 Villas and apartments designed to meet your requirements and expectations. This collection is marketed under the VEFA (Vente en l'Etat Futur d'Achèvement) system.Their interior space is in continuity with the exterior, giving you a feeling of luminosity and transparency to admire the privileged view of the golf course signed by NICKLAUS Design. The Domaine LAVAGNAC is also its castle rehabilitated into a hotel, a spa dedicated to your well-being, a gastronomic restaurant, tennis courts, a brasserie, shops with refined local products typical of the region Occitanie.
Location
Between Land and Sea…
Overlooking the Hérault Valley, the Domaine LAVAGNAC straddles the communes of Montagnac and Saint-Pons-de-Mauchiens (34) and extends over 192 hectares of parkland. This exceptional place, once known as the "Petit Versailles du Languedoc" thanks to its boxwood parterre inspired by André le Nôtre, is home to a magnificent 18th century château listed as a Historic Monument.
The Domaine LAVAGNAC is the French art of living and the possibility of giving everyone the opportunity to enjoy a unique, secure and private environment on a daily basis.
from the Montpellier airport
from the Mediterranean beaches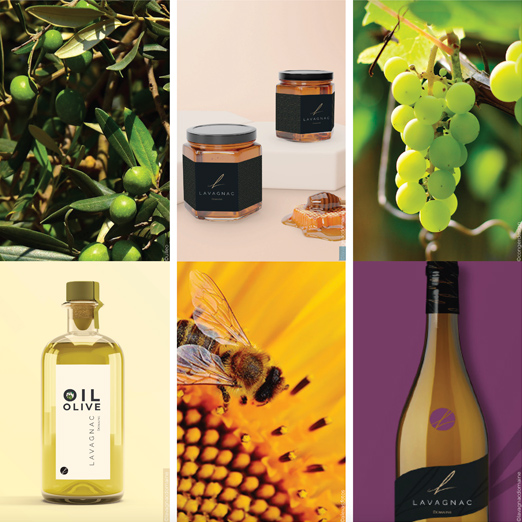 Ecotourism
Domaine LAVAGNAC, between richesse and know-how of the region OCCITANIE
The Domaine LAVAGNAC promotes and participates in the local and regional influence through the promotion and marketing, in dedicated shops, of local and regional products typical of the region OCCITANIE. Thus, the Domaine LAVAGNAC offers products from, among others, the wine and olive-growing sectors, which translates into a desire to discover and offer many of the region's treasures. In order to promote a natural and environmentally friendly place, while enhancing the heritage, the Domaine LAVAGNAC is supported by the environmental and responsible approach ECCORA®. The Domaine LAVAGNAC is part of a dynamic that represents the wealth and know-how of the region OCCITANIE.