Presentation
Authentic
Each Exceptional Villa of the Domaine LAVAGNAC expresses an authentic architecture and reflects the heritage of the place through their nomination. The inspiration of the villas l'Atelier, la Verrière and la Magnanerie (T6) highlights the transparency and the play of light at every moment of the day. Enjoy absolute comfort and a magnificent view of the DOMAINE and the international golf course designed by NICKLAUS Design.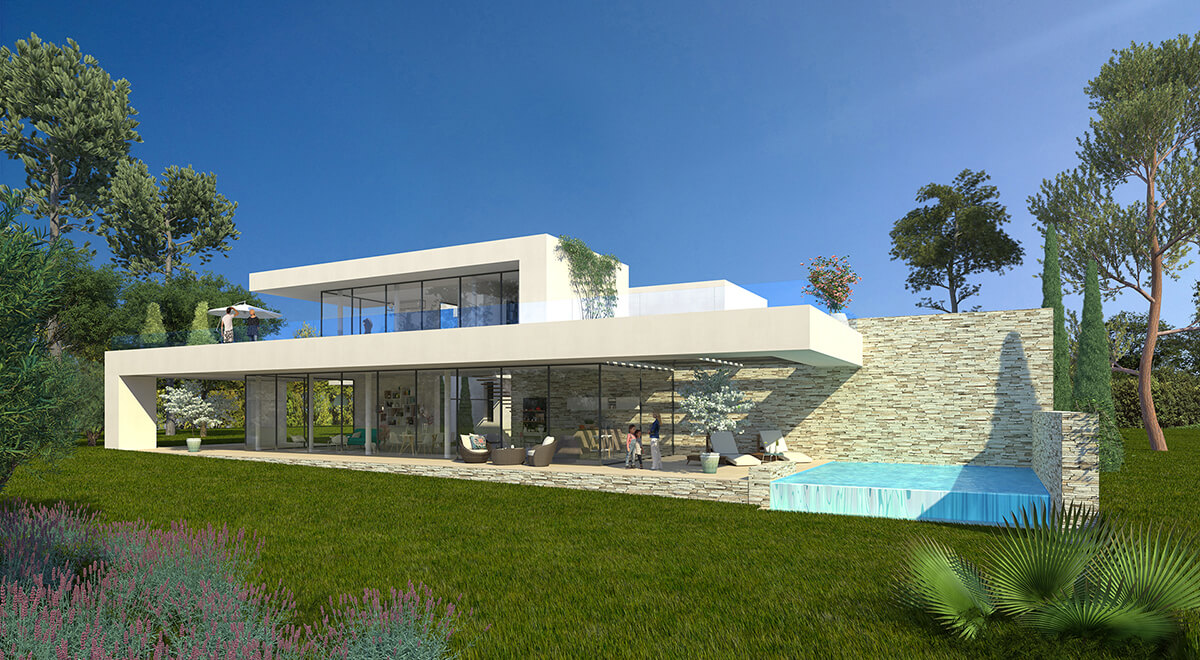 L'Atelier
T6     302sqm     GF + 1
Equipments
Comfort, originality & design
*Terms and conditions in our Sales offices.
For each of your desires…
This collection of Villas has been designed to meet your every need in terms of architecture, design and space.
High class services
With a resolutely contemporary design, the products and materials proposed in this collection of Villas have been carefully chosen, oriented towards quality, aesthetics and functionality ; all placed under the sign of energy savings and an affirmed environmental responsibility.